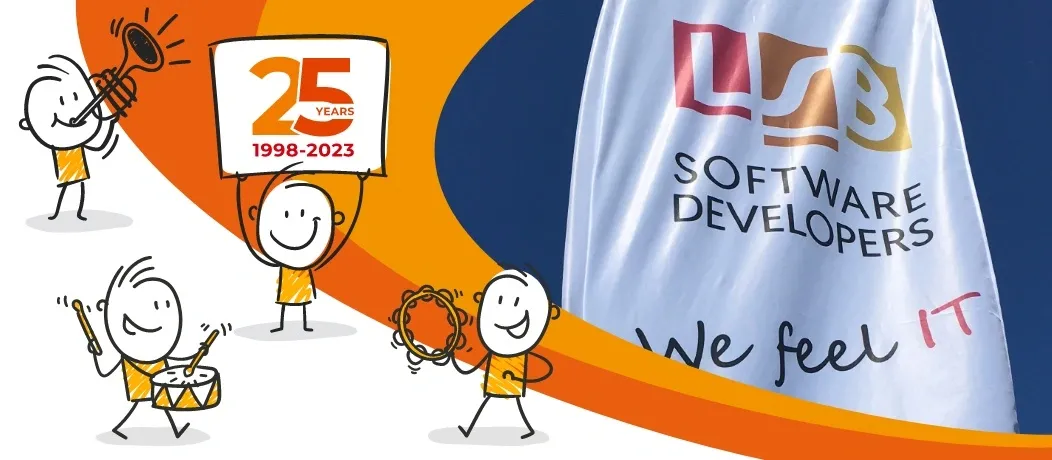 When we started in the first half of the 1990s, we were networking on coaxial cables with the fantastic Novell NetWare networking operating system. Borland provided the best compilers, and you had to dial in to the Internet. To make a bank transfer, you had to fill out a special form, seal it, sign it and take it to the bank.
Today, we provide advanced applications that can be launched from anywhere in the world, also on smartphone screen, we conduct multi-person, remote video meetings by sharing the screens of our computers, and we can work from home, car or mountain shelter.
For the past 25 years we have worked with wonderful people. Associates and customers shaped the development of the company and its products. Thank you all! It was and is an honor to work with you and for you. It is a constant source of inspiration.
Happy birthday, LSB DATA! Happy birthday! Sto lat!