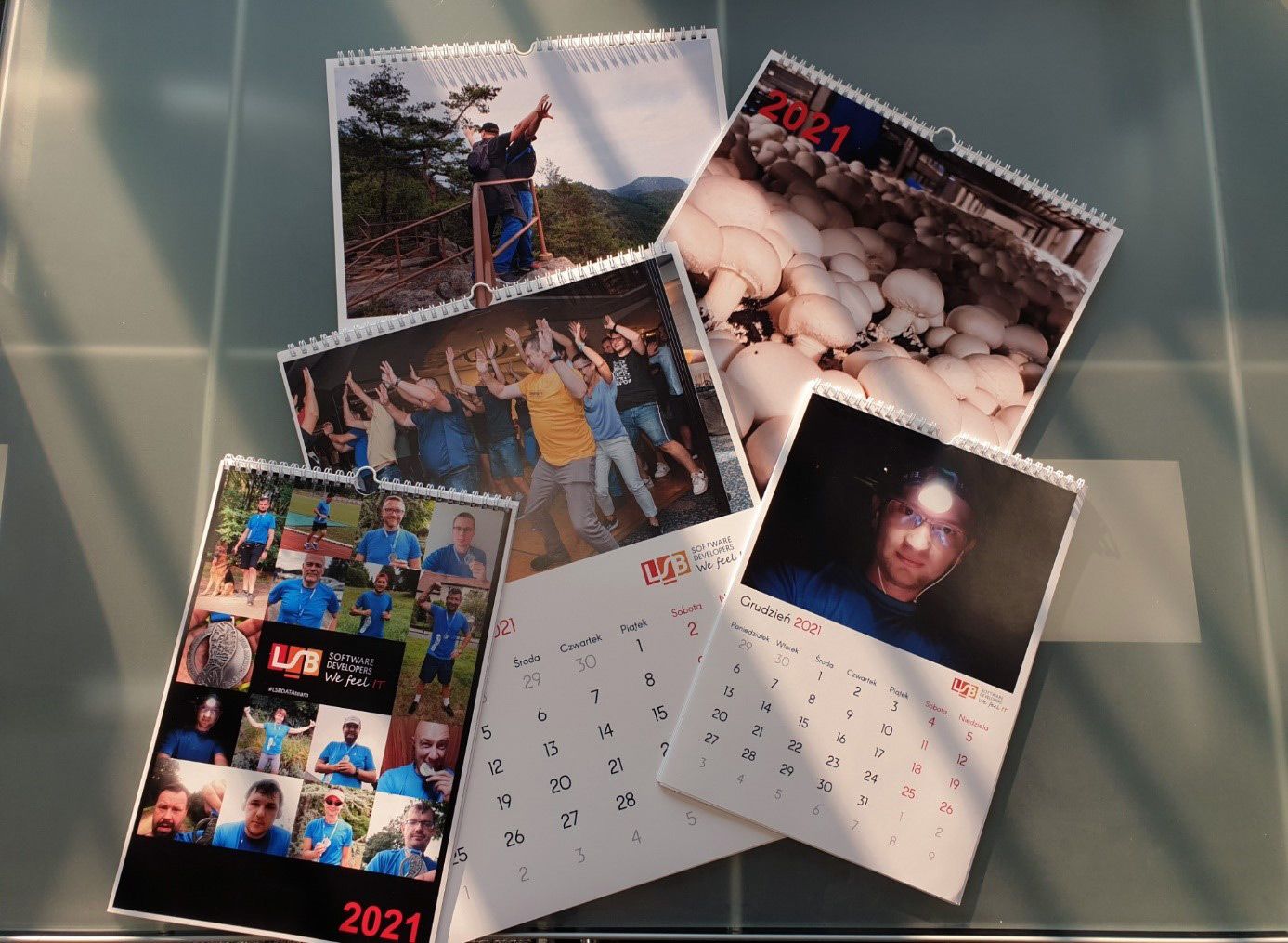 This time we have two versions of calendars - traditional, documenting our sports and professional activity, and very limited - funny situations from integration and business trips.
Although we know all these photos, they take on a new expression on the wall.
The cover of limited one also has its own special message - it symbolizes a project that we had high hopes for, but which unfortunately did not come to fruition.