There is no doubt that Excel is a very useful tool. You can use it to create tables, charts, calculations, summaries, download data from various sources, filter, organize and much more. Despite hundreds of functions, not everything can be done. However, many companies use it to support multiple business processes. The reason is the relative simplicity, flexibility and… no alternatives to dedicated and specific solutions. it is this specificity that often gives a company a competitive advantage, but are there no alternatives? There is a more convenient solution! We will create an application for your company that will not only replace Excel, while maintaining the uniqueness of the solution, but will offer much more!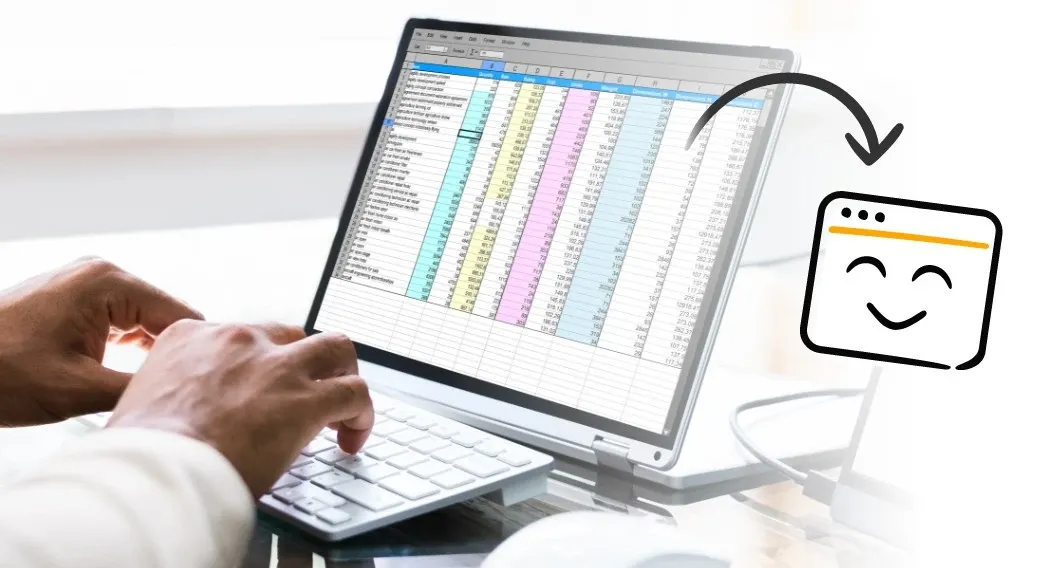 What is Excel used for?
Excel is a basic program for many companies. With its help, files for various departments are created. Lists of orders, settlements, offer calculators, price lists, but also human resources services - these are some of the most frequently performed tasks. Excel is used by companies from various industries - transport, production, marketing, real estate and many others. It often contains documents that show processes, strategies - the entire know-how of the company's operation.
Files related to employee management are created in Excel - holidays, sick leave dates, contract terms. Information about customers is also saved in the documents of this program, for example, their databases, order values, information about issued/paid invoices, the state of the company fleet (including fuel consumption, inspections, etc.), and even contact history is recorded. Excel allows you to create analyzes and strategies, write down the next steps. So, it is a tool that many companies use to analyze, calculate and collect data.
This is a good solution at the very beginning - before the company grows stronger. Excel will also allow you to verify what system functionalities are needed by the company. However, it is not a perfect program, and there are many problems with its use. Lots of companies recognize them, but are afraid to change this tool to another - do not know a better alternative or are afraid of switching to a new system.
Why is Excel not perfect?
If Excel is used in its simplest form, without advanced macros or add-ons written in Visual Basic to protect against user 'invention', with simple file sharing mechanisms, problems arise.
One of them is organizing documents - proper folders in which nobody can rearrange anything to keep order. In addition, granting file permissions is a handicap. You always have to do it manually - not all employees may have access to all of them, so it's an issue that needs to be watched.
Another difficulty is having to make changes to several files when, for example, an order is placed. A specific employee has to enter data into Excel in various documents related to the order regarding transport, customer contact, etc. The updating all information is time-consuming and requires quick action. Of course, macros and advanced functions can be used, but this requires a perfect knowledge of Excel and a skilled person to care for this tool. In addition,
Excel doesn't have much of a capacity when it comes to integrating with company applications. It will be very difficult to automatically update data between different programs when using Excel. In addition, this tool slows down significantly when there is a lot of data. Filtering is needed to find specific information and the spreadsheets get more extensive month by month. A dedicated company application allows you to access the searched data with a few clicks. Although Excel is distinguished by a multitude of possibilities, it is limited and expanding it with new options is much more difficult than expanding a dedicated application.
Stop bothering with Excel, switch to a dedicated application!
The most important issue, however, is safety. Sensitive data is stored in regular Excel files, information that should not be passed on anywhere. One unauthorized access can seriously threaten the company - stealing customer databases and their data, information about strategies, budgets and plans for the next year. All this data is valuable and many companies have already lost it. How? For example, when one of the employees was viewing and changing data while working in a public place, e.g. on a train or in a cafe. He used public WiFi (without VPN protection). Data have often been stolen this way. Companies were also losing information due to cyber attacks - ransomware is the most harmful. It is enough for an employee to open an e-mail and download a file with a virus, which, for example, pretends to be a file from a client, an energy bill, etc., and the virus encrypts all data - cybercriminals then demand a ransom. Data can also be easily stolen by dishonest employees.
The implementation of Excel is also often problematic. Using it for many activities requires a lot of knowledge about this tool and caution - entering a wrong formula can spoil a lot and finding the error is not quick and easy. Employees who will perform more difficult operations on it require training and the ability to use specific formulas to ensure that all data is correct and properly calculated. Of course, it is possible to add various permissions, for example only viewing data without the possibility of changing them, or suggesting options. However, then it must always be supervised by a person who knows Excel functionalities, macros, knows how to make changes and will do it for employees of various departments. This, in turn, will delay the transmission of information.
Excel allows for many activities, but it is not an ideal tool, as it is necessary to adjust to its possibilities and functionality. On the other hand, a dedicated application is tailored to the needs of a given company. Excel is also not completely secure, so you should not store a lot of data (especially sensitive data) in it. A great solution is to use software that will allow you to do more, run faster and be safe at the same time.
What instead of Excel? A dedicated application for your company!
It is definitely worth ordering a tailor-made system for your company. Creating dedicated software is our task - more and more companies decide to use our services. What distinguishes such a system?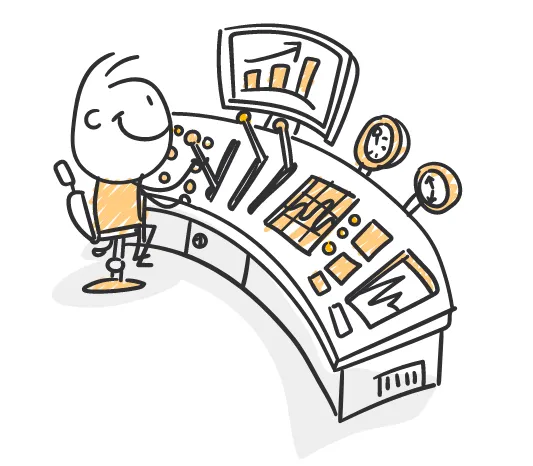 intuitiveness - a short familiarization with the program is enough to know how to use it;
multitasking - the system for your business will have all the functions you need;
security - it is not possible to access the system without authentication data, and thus it is not possible to access information in the system and encrypt it remotely. Even if the computer becomes infected, the application can be accessed from other devices;
possibility of adjusting to individual needs;
clarity of data and system modules;
access by many people at the same time;
the possibility of adjusting the system for various departments: marketing, production, transport or warehouse;
automatic updating - automatic updating - changes are automatically visible to everyone;
various rights - depending on the position, users can be granted different types of access;
integration with other systems, e.g. ERP, PIM, CRM, CMS, maps, WMS;
The system may take the form of a web application with access via an Internet browser, also from mobile devices from anywhere in the world;
These are only some of the possibilities of systems for companies that we create - there are many more. Do you want to replace Excel with a program that perfectly suits the needs of your business? Creating applications for companies is our passion. We build systems that allow efficient company management, information collection, process handling, integration with other systems and programmes. They are intuitive, comfortable to use, and most of all comprehensive. With their help, reports and statements can be generated in various formats. doc, xls, pdf and many others. Tell us about your needs and we will create an application that will meet your expectations!
Looking for secure, easy to use app?
Business application development - what are the advantages?
A dedicated system for a company seems like a big expense, but it is a worthwhile investment. Why? First of all, it replaces many other programs - everything can be in one application. Lists, reports, tables, calculations, schedules, customer data, contact and invoice history - these are only some of the options. It is possible to build the perfect software for a manufacturing company, transport company, marketing company, we also create programs for trading companies. They replace not only Excel, but also many other tools that cost money and require more time to operate or training to use these applications efficiently. Our solutions for companies, such as CRM systems, offer systems, service modules or management dashboards, are complete and contain all the functionalities that a company needs for many types of tasks. Another advantage is that the system can be expanded with additional options. When the company develops and expands, we add modules and there is no need to use other programs. The important thing is that when you choose dedicated software, you get our support. Our applications are a multitude of possibilities - we will create for you the system you need. We will implement integration with other programs and ensure ease of use.
Wondering what to replace Excel with? You do not know how to manage processes or no solution offers all the functionalities you need? Please do not hesitate to contact us! We will create an application for your company that will take care of the flow of information and documents, and at the same time will be easy to use, safe and multitasking!
You need help? Do you have any questions?