Online sales are developing dynamically, more and more online stores are being created. Poles have growing trust in e-commerce and appreciate the convenience of such shopping. This makes businesses that rely on online sales generate more and more revenue. However, you do not need to set up your own online store. A great alternative is the marketplace. This business model has many advantages, and at the same time does not require many activities that are associated with having your own store. Find out what is worth knowing about the marketplace and how to make the best use of this method for business!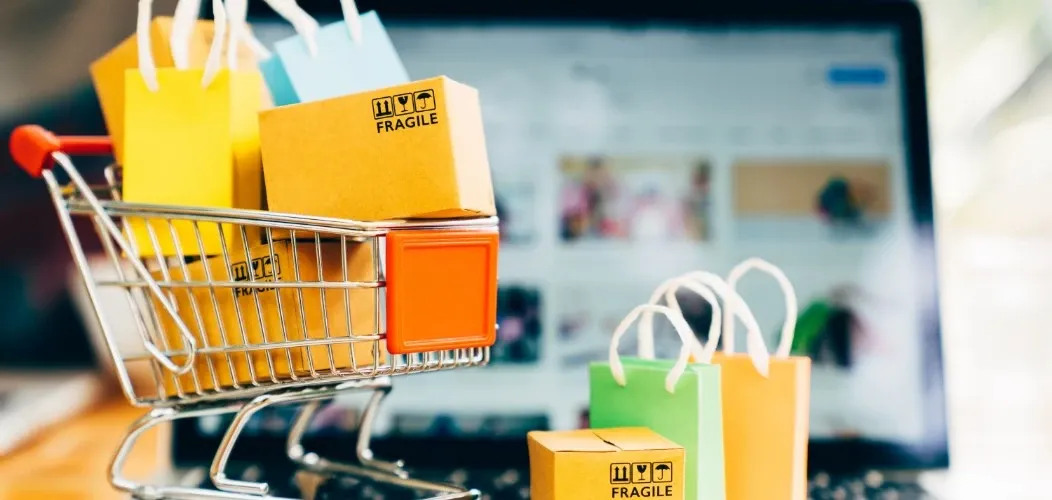 What is a marketplace?
Marketplace is a sales platform where users can make purchases from a variety of suppliers and brands. Such a website is an intermediary between producers, shops and buyers. Thanks to this, buyers have a huge database of products (including their favorite brands) in one place, and sellers can reach more potential customers. The owner of the platform earns a commission on sales and does not participate in many processes, such as complaints or shipping.
Start earning money by offering other sellers' products!
Currently, the marketplace platform is one of the best ways to earn a lot of income. Services of this type are gradually growing and taking over an increasing percentage of online sales. Marketplace attracts Internet users who appreciate a large selection. They do not have to compare the offers of many stores - they have everything in one place.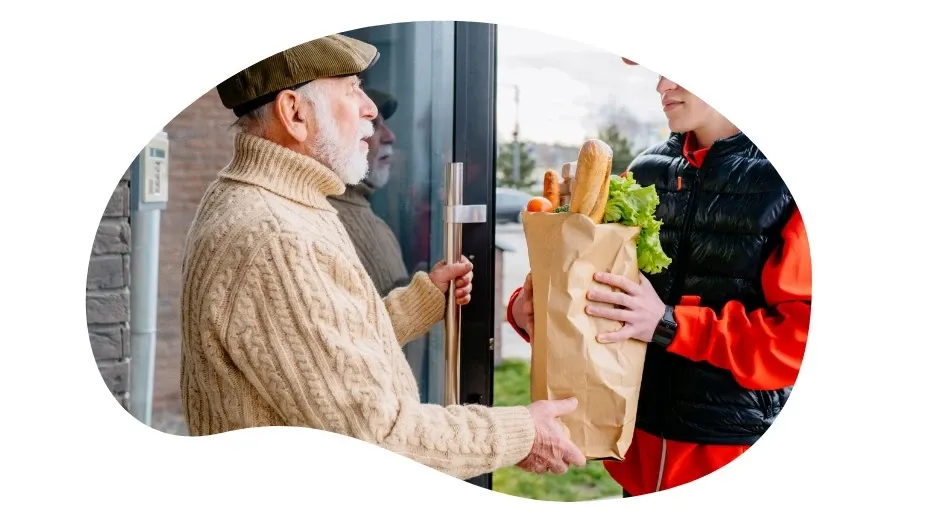 You probably know eBay, Amazon, Facebook marketplace. There are more and more such services in Poland - Allegro, Ceneo, Morele, Empik, Inpost Fresh. Many of them also offer their products, which is one of the ways to develop such sales systems. Euromonitor prepared research for Google in 2022, which clearly shows how popular marketplace platforms are gaining. According to the data, as much as 48% of online purchases are the value of sales from the marketplace. Buyers appreciate the ability to compare prices and products from many manufacturers, when, for example, they are looking for a specific piece of clothing, they can combine various offers in one place - without wasting time searching. On the other hand, the GS1 report "Polska o e-platformach" indicates that as many as 66% of Poles have decided to shop via marketplace platforms. The data clearly show that not only on the global market, but also on the Polish marketplace sites are gaining more and more.
What is the difference between marketplace and online store?
Do not confuse an online store with a marketplace. The first and most important difference between the two is that the store owner has a lot of responsibility. Not only for the goods he sends to customers, but also the need to select the right products, market analysis, adjusting the price, shipping, and storing the items sold. People who have an online store deal with the entire process - from ensuring the availability and variety of items sold, through contact with the customer, handling orders, shipping, accepting complaints. In addition, they must ensure the visibility of the website so that customers can find it. Even in the dropshipping model, there are many necessary activities to perform. A marketplace, on the other hand, is a platform that offers products from many manufacturers. Running it is based on a much smaller number of tasks, and the variety of products offered is unlimited. Creating a marketplace platform itself is expensive, but with each subsequent month of its operation and expanding the number of products, it can be much more profitable than running a web store.

Why is it worth creating your own marketplace platform, is there room for it?
Although there are already several large marketplace platforms, the market is definitely not saturated with them. For example, there is a lack of such specialized websites - intended only for a specific segment of customers who are interested in purchasing only products from one category. More and more marketplaces are gaining in popularity, Internet users are curious to test new websites and verify their offers.
By choosing the marketplace platform, you can create a sales place where you decide about the brands you work with. Therefore, by specifying the type of potential buyers, you can focus on their specific requirements, for example, the quality or availability of products that respond to specific needs, but also fit into dynamically changing trends. Having an online store, you have to constantly adjust the offer and "chase" the fashion in a given industry. With a marketplace, you choose sellers who do
What is important with the marketplace platform is the idea. Selling everything from every possible retailer can result in too much product. If you focus on a given type of customer or reaching one type of customer, your platform can be incredibly successful. In other countries, marketplaces that target buyers from specific industries are emerging and becoming successful. These are, for example, platforms for anglers, fashion websites offering home furnishings and decorative items. More and more often, b2b marketplaces are created, intended for entrepreneurs from a given industry and offering comprehensive equipment and necessary products, e.g. for running a veterinary office, for designers, construction companies, and people dealing in handicrafts. The possibilities of the marketplace are almost endless!

What are the biggest advantages of having a marketplace platform? You earn commission on sales, so you are not involved in the purchasing process. You can also charge subscription fees from sellers for having their products on your platform. In addition, the marketplace is highly automated and does not require many actions from you.
Sellers who decide to cooperate with your marketplace platform gain another space to offer their products. Thus, they ensure greater visibility on the Internet and easy promotion of products. Thanks to this, they find new customers that they would not be able to acquire on their own.
Additional profit - services
Marketplace is also a great way to earn money by offering services, e.g. complementary. You can also earn commissions for connecting people who provide specific services. For example, a marketplace platform that offers fashionable clothes from various manufacturers and brands may also have a service offer, where people sewing for a project or altering clothes will advertise. On your marketplace, you can freely choose the services that Internet users would be interested in. It is also becoming more and more common to offer online services - tutoring, individual courses, dietary consultations.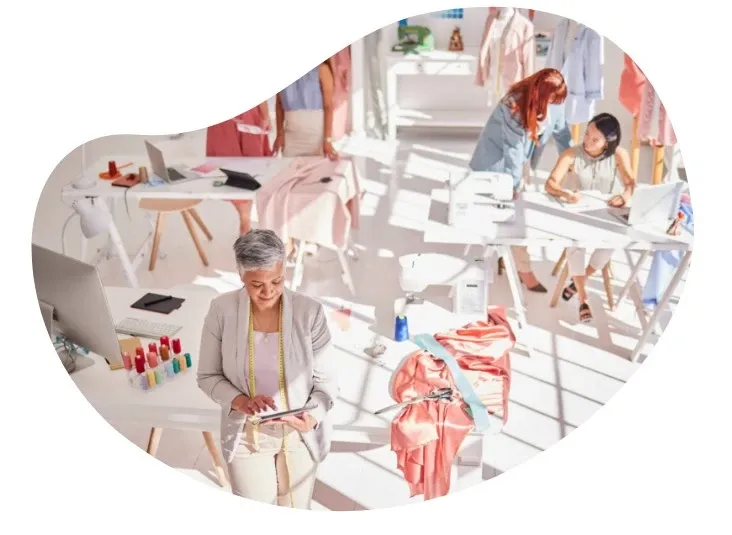 How to create a marketplace platform?
LSB DATA creates marketplace platforms in a comprehensive way. First, workshops with the client are carried out, which consist in a thorough discussion of requirements and expectations. Here we also compare competitors' solutions, find out what the website should look like and what functions it should have. We also propose business- and efficiency-relevant solutions that will not only make the marketplace platform more attractive, but also make it intuitive and user-friendly. After creating the project, it is verified by the client, we accept and implement suggestions for changes. The next step is to create a marketplace platform and hand it over to the client. If you want to have your own marketplace platform, please contact us. We will be happy to consult your idea, advise and present an offer.
Are you planning to run a marketplace?
How much does marketplace cost?
The biggest costs include the very creation of the marketplace platform, maintenance as well as its advertising and positioning. The big advantage is that the owner of such a website does not have to invest in products, warehousing, order processing and logistics. Therefore, it is worth looking at the marketplace as an investment. It is expensive at the beginning, but with each month the profits are getting bigger and the money spent on setting up the site starts to pay off and generate sometimes huge profits - the more products from different stores are offered, the more revenue is achieved. Marketplace is for patient people who are able to spend more money at the beginning and then achieve huge financial profits over time.
How much does marketplace cost? Its creation requires a minimum of $80K to start - the final price may be much higher, depending on the project and the shape of the platform. The cost is due to many elements. In addition to the expenses related to the implementation of the website itself, integrations with websites and sales websites are important. The price is also due to the fact that you need to create a professional page that will generate conversions. Refinement of the website in terms of UX, so that visitors decide to shop from this platform and do not abandon their shopping carts and can efficiently go through the sales process. This is the basis for the success of the website and requires a lot of work and the implementation of modern, best-performing functionalities.
If you want to ask about our offer