Chatbots make it easier for users to find the information they need and respond to their questions and requests 24/7. The whole process takes place without human help - customers present the problem by entering text or sound in a specially dedicated place on the website. Below is what chatbots are and how they help run a website.

Chatbot - what is it?
A chatbot in an online store is a computer program that, through artificial intelligence (AI) and natural language processing (NLP), understands customers' questions and automates the answers to them, while stimulating human speech. The software is otherwise known as a conversational bot, virtual assistant or advisor. They are most often used to improve the quality of service, increase the number of processed orders or considered complaints.
The first chatbots were simple communicators. They answered short questions using implemented rules and standards. They also had many disadvantages - the user immediately guessed that he was talking to a chatbot, because the conversation was conducted artificially and according to a specific pattern. Unfortunately, this also generated many problems related to incorrect answers to customer questions. Currently, a chatbot in an online store is a highly advanced solution that is still being improved. Built-in artificial intelligence allows them to go beyond the framework created by programmers and learn new ways to respond to questions and problems on their own.
Chatbots - when are they useful?
The development of artificial intelligence and chatbots has meant that almost every website has more or less advanced technology. Currently, software can be divided into task-based and conversational.
Task bots operate on the basis of a fixed rule and often have a simple structure, resembling a flowchart. These types of chatbots support the classic standard of short questions and well-defined answers. They work well for repetitive problems that are relatively easy to solve. On the other hand, their conversational variety uses natural language processing and machine learning mechanisms in its operation. With their help, they are able to conduct complex conversations and solve increasingly difficult problems. They increase their service capabilities with the increasing number of interactions. Below is what chatbots can be used for in an online store.
If you want to implement a chatbot
Chatbot sales support
Online shoppers have very high expectations of their favorite brands. They usually want fast and reliable customer service. Conversation chat rooms answer this need. Many online stores use software equipped with artificial intelligence - thanks to this, they ensure constant contact of the website with consumers regardless of the time of day or night. Chatbots are often bilingual - they support Polish and English. They answer frequently asked questions about orders. At this stage, consumers are also provided with information about payment and financing options.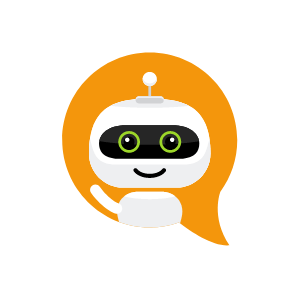 After-sales assistance
Conversational chatbots can provide after-sales assistance to customers. Conversations consist in solving problems related to the status of the order, refund, shipping or delivery time. Artificial intelligence searches for all inquiries based on the given order number.
Product inquiries
Many companies have a very rich assortment in their online stores. They are often used by corporate customers who have slightly higher expectations regarding the ordered products. This is when conversational bots respond to questions related to the goods on an ongoing basis - they are able to check the number of items in stock, available colors, as well as delivery time. What's more, they provide such support 24/7, which increases the comfort of buyers and the quality of customer service.
Chatbot in an online store - benefits
Installing a chatbot on an online platform brings measurable benefits. First of all, it reduces the costs of employees and prevents errors for which the human factor is responsible. Chatbots answer questions in real time and keep customers engaged and happy. They can answer simple, automatic questions, thanks to which employees will have the opportunity to deal with more complex tasks.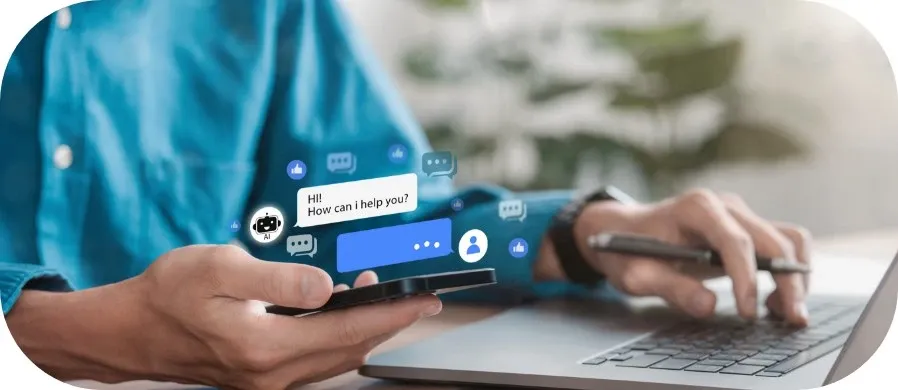 Chatbots provide on-demand support 24/7. Most of them answer consumers' questions around the clock, making the online store more accessible. In addition, artificial intelligence (AI) can call real advisors when a question or problem is beyond their capabilities.
What's more, chatbots identify the most common customer problems and solve them. Frequent questions of the same type can cause frustration among employees, and artificial intelligence relieves them of this. Installing a chatbot has a positive effect on consumer satisfaction - the software does not require phone calls, and answers are provided in a few seconds.
Chatbots – other uses
Chatbots can be used for standard activities, such as customer service, complaints or answering the most frequently asked question, but that's not all. Increasingly sophisticated software can not only solve repetitive problems, but also encourage consumers to take the next step. This is a huge time and money saver for online retailers. When handling inquiries, chatbots recommend products and send feedback requests. This further increases sales and customer loyalty to a given brand.
Thanks to the software, online stores can guide customers through the entire shopping process, suggesting the next steps. It is not uncommon during an activity that artificial intelligence offers users personalized shopping suggestions. Moreover, in the meantime, it informs about current sales and promotions, while asking to move to the next step in the checkout process. i.
Chatbots can also be used to collect data about online store customers. This includes information about queries, behaviors, engagement, sentiments and interactions with users. On their basis, conclusions can be drawn about why consumers are and what they value. The analyzed data then helps sellers to improve their website and provide the best support to buyers.
Nevertheless, chatbots do not cope well with difficult issues or non-standard questions. Then it is worth setting a formula that sends artificial intelligence to employees. It also improves the customer service process and prevents possible errors. Chatbots are not the answer to all user problems, and consumers still realize that they are talking to an artificial intelligence and not a real advisor. Despite the rapid development of technology, it is worth knowing that software will not replace a human in interpersonal interactions at the moment. Nevertheless, the programs improve customer service and are useful in answering simple questions. They can also provide standard information and guide recipients through the purchasing process.
Do you need a chatbot or other web application?