Regardless of the industry, companies generate very large amounts of data. They talk about the productivity of employees, the quality of services provided, differences in prices, or the efficiency of the entire company. In such cases, tools are needed that transform the data into easily interpreted information. Business Intelligence is about collecting, analyzing and presenting resources in an accessible way, while being a response to the needs of modern corporations.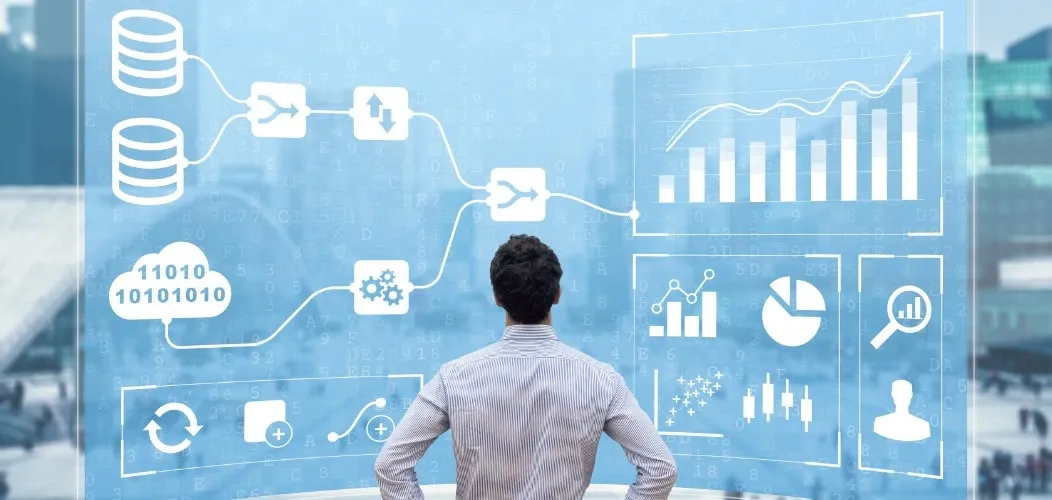 Business Intelligence - what is it?
Business Intelligence (BI) is a concept of collecting, analyzing and presenting data from any source in order to transform it into useful information. The main task of BI is to present a large amount of resources in a way that is accessible to the user. A study prepared in this way, presented in a graphical or structured way, allows for faster decision making in the enterprise, which improves the overall efficiency of the company. Business analytics draws attention to the problems, risks and opportunities of the company. .
For the proper functioning of Business Intelligence, resources obtained from outside and inside the company are necessary. At the initial stage, BI collects raw information about the company's activities. They may come from other tools, programs or generated reports. Before data is stored and used in BI, it must be integrated through dedicated tools. Currently, Business Intelligence is extremely extensive - it enables various ways of modeling data, as well as predicts trends, formulates recommendations and suggests the most legible presentation of information. With the help of visualization, management makes faster decisions that are supported by real results. Below is what you can use BI for in your company.
Where can Business Intelligence tools be used?
Optimization of production and sales is carried out with the help of Business Intelligence. Based on the lessons learned and predicted trends, you can take quick actions related to changes in the market. Business analytics allows you to react almost immediately, thanks to which it protects the company against inefficiency and loss of finances. Below are a few processes where it is worth using BI.
Do you need a Business Intelligence tool?
Collecting data from the production line
Business analytics helps directors and management to analyze the entire production process step by step. With its help, you can obtain information about the number of pieces produced per shift, the assembly time of individual components, or the most time-consuming processes. What's more, BI processes data on the amount of material used and the costs of the entire production. Merged and integrated resources are very important - they show inefficient processes, allow you to set a production standard, and thus positively affect the corporation's revenues. With real-time BI tools, executives have continuous access to company information and performance. Business analytics makes long-term production optimization less time-consuming.
Sales optimization
Business Intelligence allows you to organize sales data, especially when they are obtained from several sources. Then, BI analyzes them and enables the management to make strategic decisions. The centralized way of collecting information is very important because it compares prices, sales volume and margins from each purchasing platform. In addition, with its help, you can analyze customer preferences for products and services, consumer behavior on individual websites and marketing trends.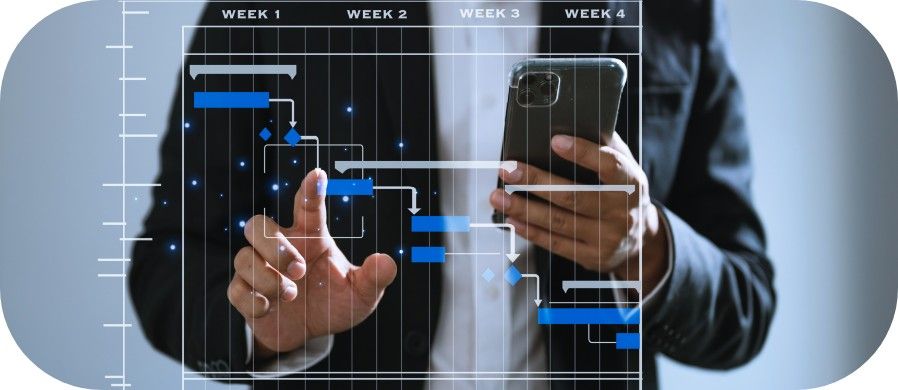 Planning for the future based on data from suppliers
Modern business analytics allows you to increase your ability to predict market trends and consumer purchasing characteristics. Based on information from suppliers, the company is able to set favorable prices, as well as determine the expected delivery time. With the help of BI, an online store can create a plan based on comparing the history of purchases from the wholesaler and predict price increases or unavailability of a given product. Market analysis presents information on all suppliers graphically, making it much easier to make the right and long-term decision.
Improved customer service
BI tools allow you to improve customer service because they acquire and analyze data of regular customers. Based on the information obtained, you can create marketing strategies that will attract new and retain existing consumers. In addition, BI helps to analyze the number of defective products, the number of complaints, as well as solved problems, which is of great importance in contact with the customer.
Business Intelligence - where to get data?
Data on the company's activity can be obtained from almost any process. At first, it's a bit of a difficult task, because if the corporation has not been in the habit of integrating information, it means that it is unstructured, and each department manages it in its own way. Nevertheless, data for BI can be obtained from production management systems, sales systems, or website integration with other tools.
One of the most popular sources are production management systems - a group of tools that aims to provide information necessary to optimize the processes needed to perform all operations. They generate data on orders, performance or the number of products produced. Their task is to collect information directly from workstations, machines and internal logistics systems. Resources are most often collected in real time - in the future they can be integrated with BI.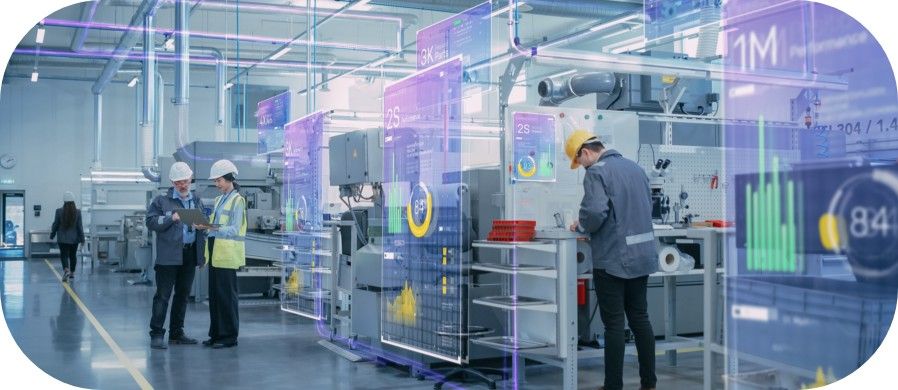 Another system that generates data is ERP, which in the simplest terms means enterprise resource planning. It allows you to collect information on all business processes related to accounting, human resources, logistics or sales. Innovative tools collect resources from external business partners and websites. This is most often the key source of information in the company. With the help of BI it will be irreplaceable - graphical presentation of data and trend analysis effectively help in making key decisions.
Data warehouse – necessary for large amounts of information
In business analytics, a common term is data warehouse. The tool supports BI and is used in the case of a large amount of information. The software takes resources from various places, then filters them and unifies them to a single standard. Historical and current data are stored in virtual warehouses. From the software level, it is not possible to modify any information. The data collected there are intended for inspection. On their basis, reports can be generated and presented in the form of graphical visualizations. .
Data and BI implementation in the enterprise
Once you have the data you want to use, you can plan the implementation of the Business Intelligence system. The solution can be 100% tailored to your needs without implementing new programs or transforming the adopted reporting models. Business analytics consists of a number of tools that will be tailored and universal at the same time. With their help, you will gain 24/7 access to the company's results and their accurate interpretation.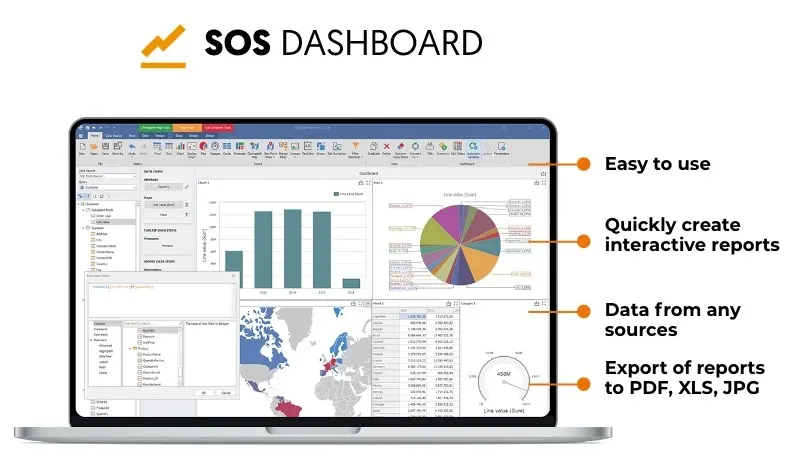 With our help, you will effectively implement BI. In the initial phase, we will identify your needs and available resources, and then we will prepare a preliminary database and design a dashboard. In the next step, we will verify the calculated indicators, as well as the generated charts and tables. We will use appropriate tools to implement BI in your company.
Meet our interactive Business Intelligence system - SOSDashboard. Please visit our website www.sos-db.com.
Do you want to implement a BI system in your company?